Regular price
Sale price
$99
Unit price
per
Sale
Sold out
Expect Delays: Orders placed after August 29, 2023, will resume fulfillment on October 10, 2023! Fiber is a game-changing assistive grasping device for individuals living with hand weakness or paralysis.
Product Details

Every aspect of this product was carefully optimized to make daily tasks such as eating, drinking, writing, and using the phone effortless. With an innovative grasping mechanism, Fiber allows for a natural and conformal grasp around many objects. 

With several points of adjustability one standard size can be tailored to fit the needs of every user.  

Fiber's unique design is based on a force-balanced, complementary pair of straps that create a truly conformal flexion motion in the fingers while maintaining a natural and comfortable grasp. 

Stop letting hand weakness and paralysis hold you back. Try Fiber today and start reclaiming your independence and quality of life.

This product is intended for those with an active range of motion in their shoulder and elbow but with little or no strength in their hands.
How To Wear

Step 1

Position Fiber on your hand such that the Cable Mechanism rest on the inner wrist ensuring the Ring is directed towards your fingers.

Step 2

Tighten the Wristband just like a normal watch strap. 

Step 3

Once the Wristband is secured the Finger Strap should rest over the top of your hand such that the Finger Band can be adjusted to fit around two fingers. 

Step 4

Use the Finger Strap Pull to adjust the Finger Strap length for your hand. 

Step 5

Now you are ready to use Fiber! Test it out by using your opposite hand to pull the Ring onto the Hook.
Sizing & Fit

Fiber was designed to fit all adult hands.

The minimum wrist size our bands fit is 6 inches.

Smaller sizes are available please reach out to soniya@hominidx.com
Shipping & Returns

Shipping

Shipping is not included and will be calculated based on shipping location at check out

Returns & Refunds

We have a 30 day return policy from the date you received it. To be eligible for a return, your item must be unused and in the same condition that you received it.

Please note that a flat rate of $8.00 will be charged for return shipping, which will be deducted from your refund. In addition, there is a 15% restocking fee for all returned items, which will also be deducted from the refund amount.
View full details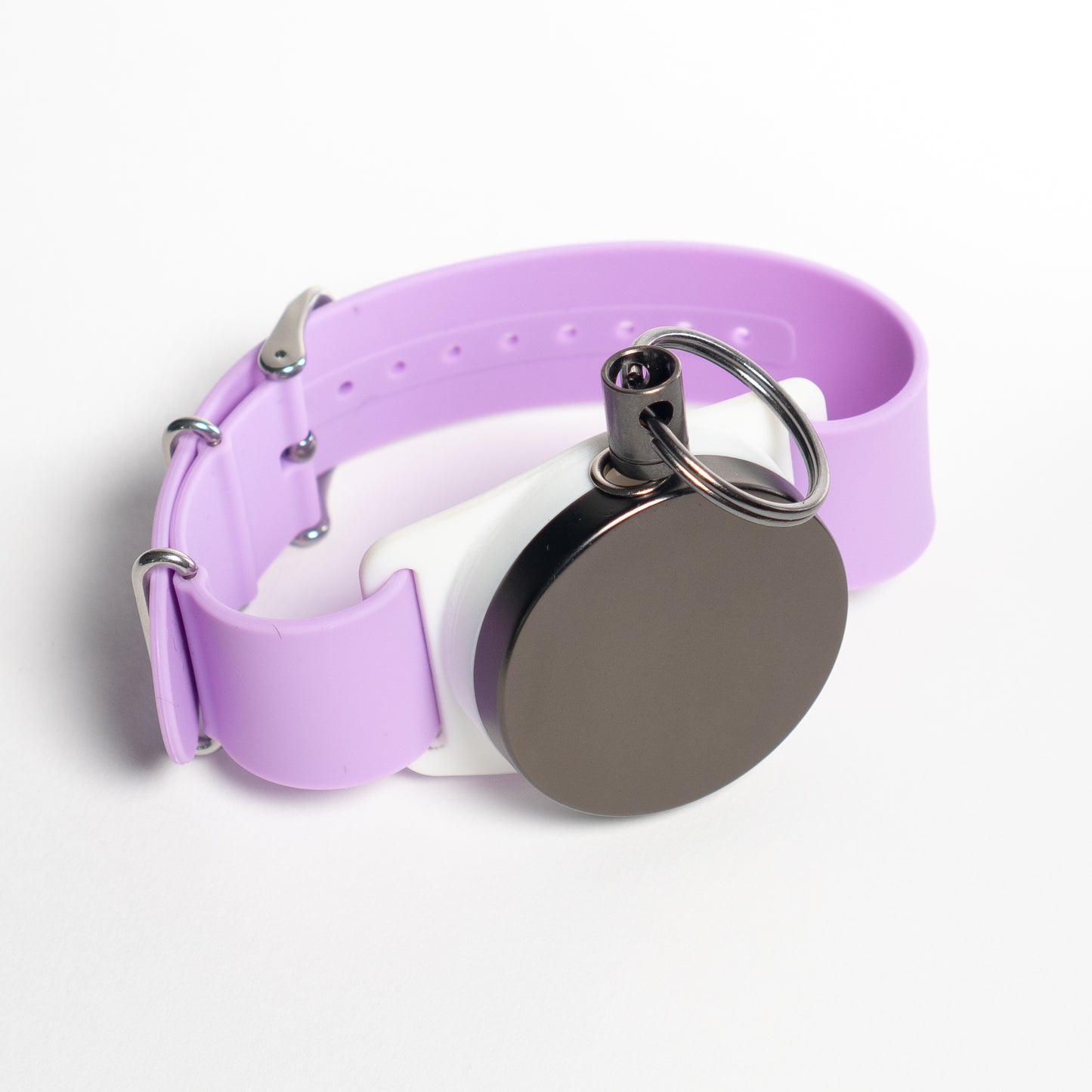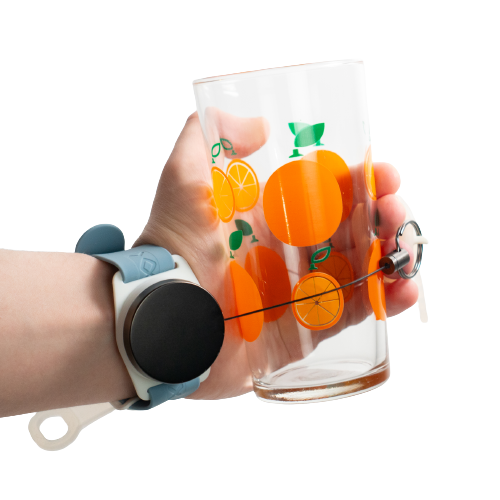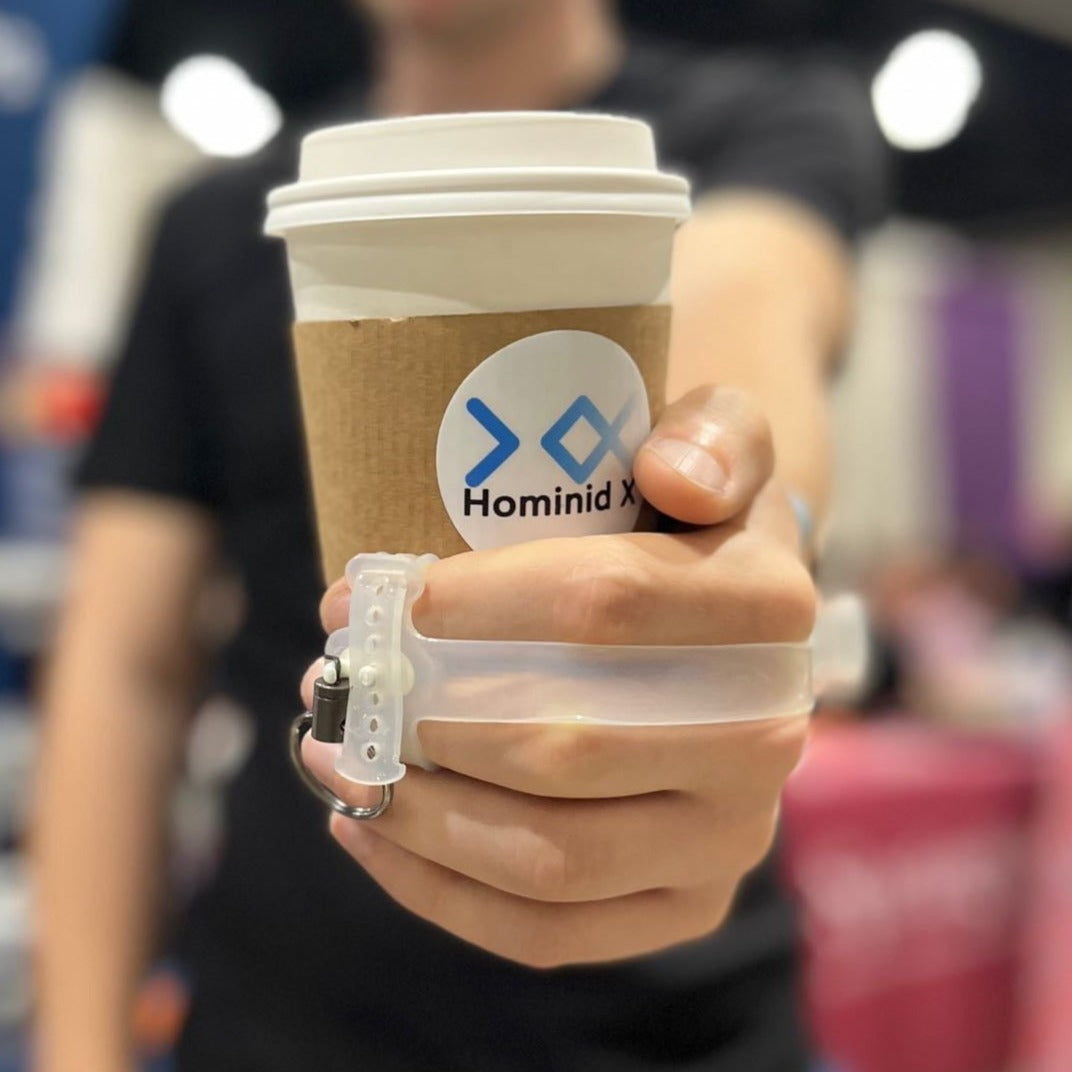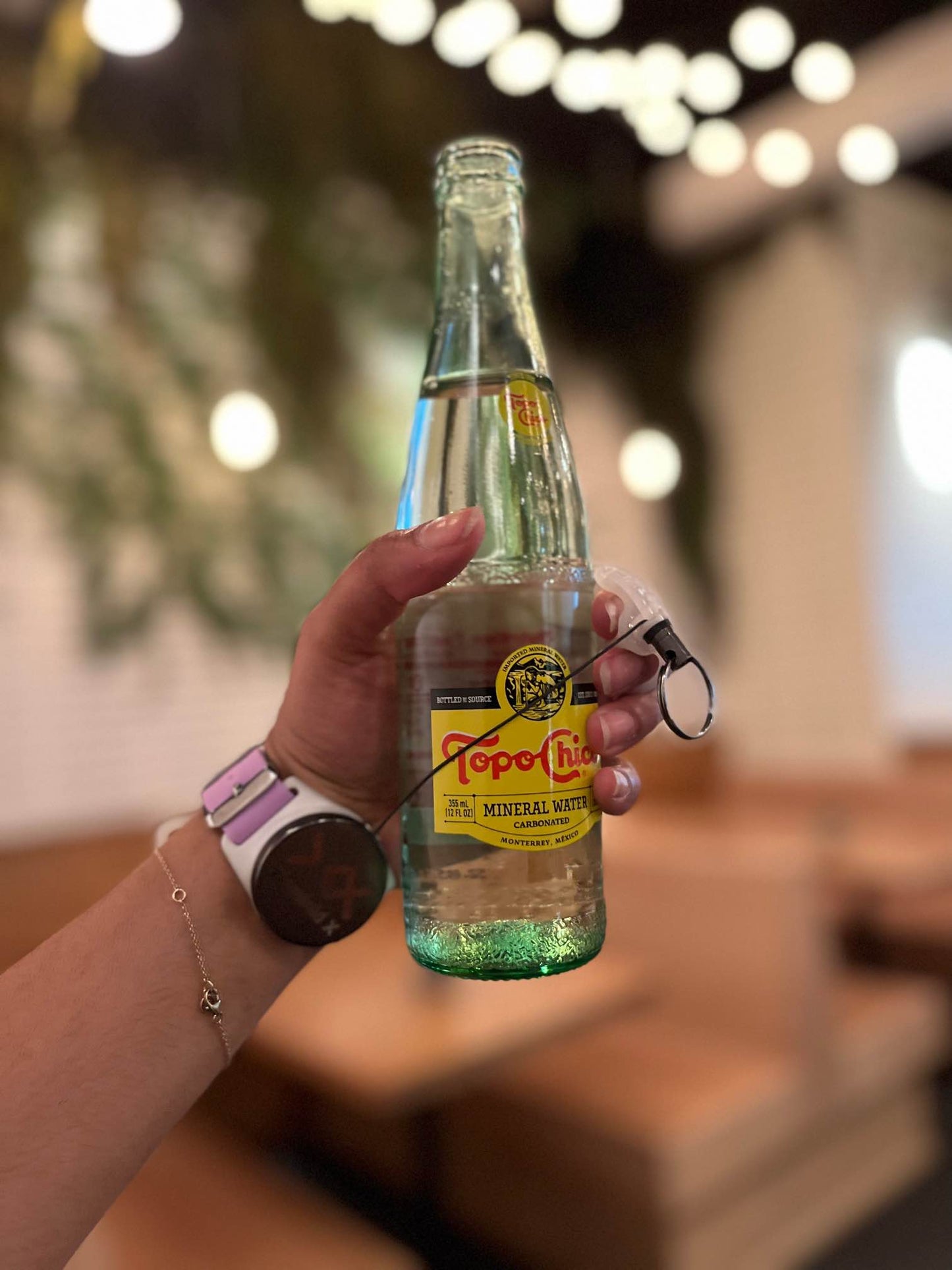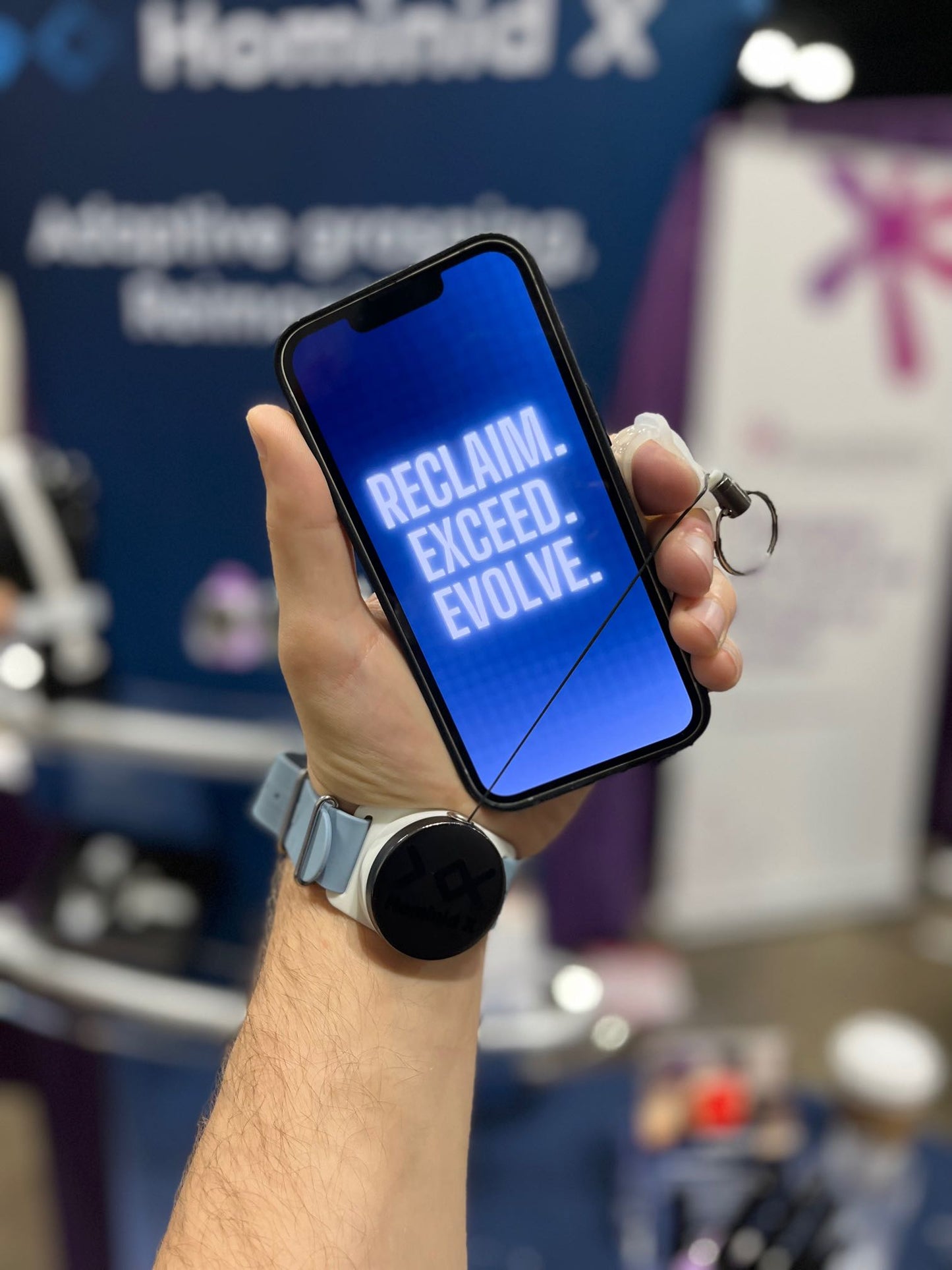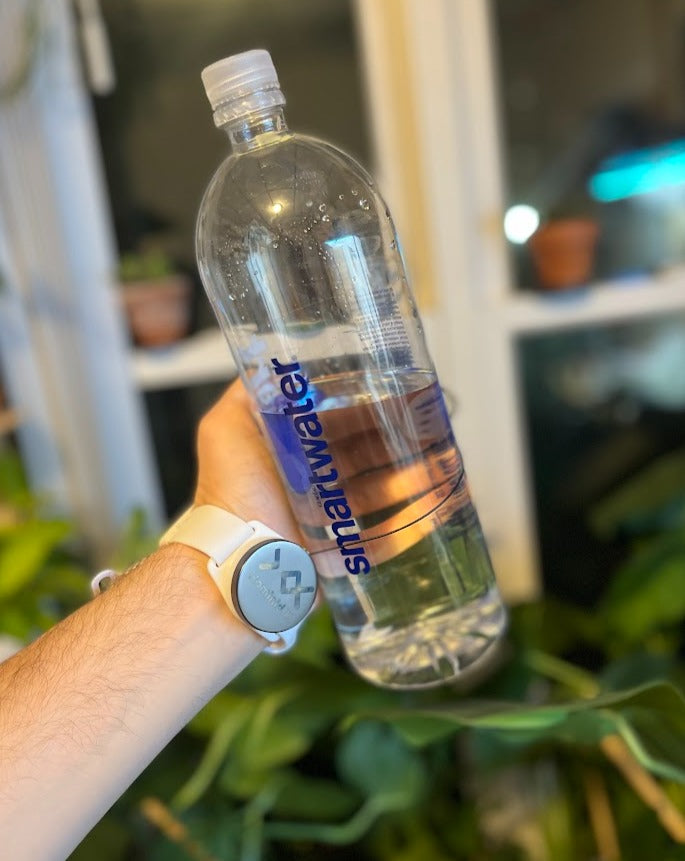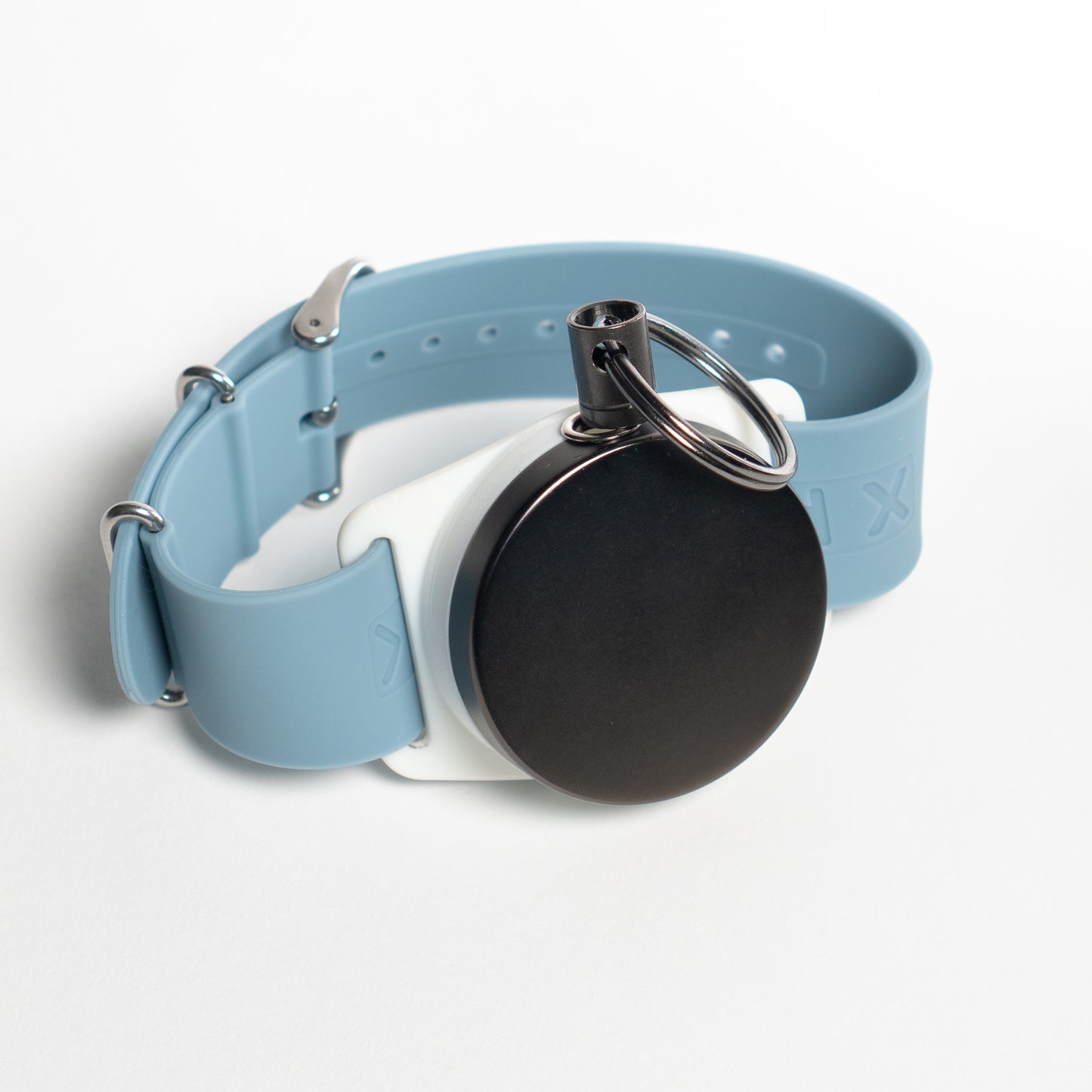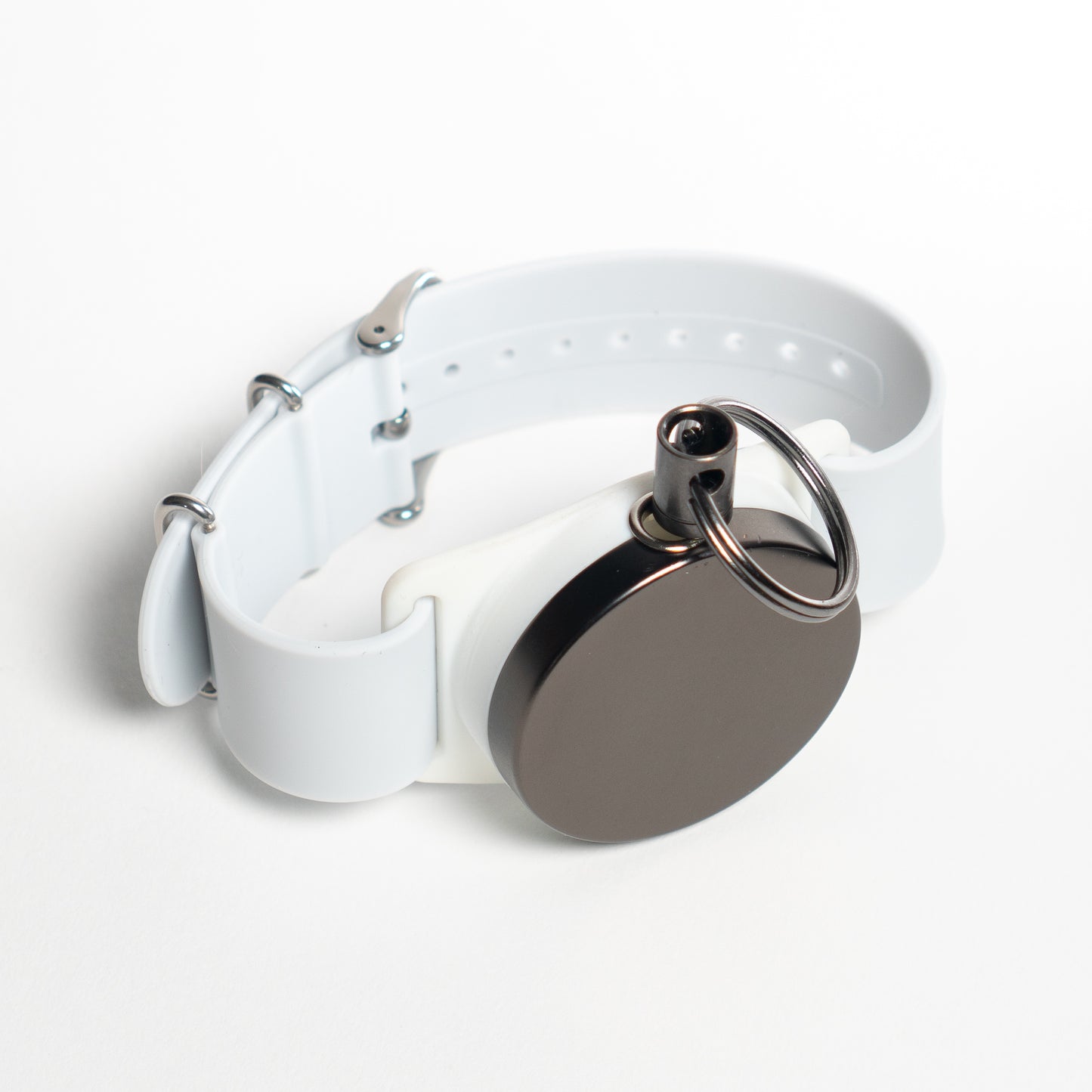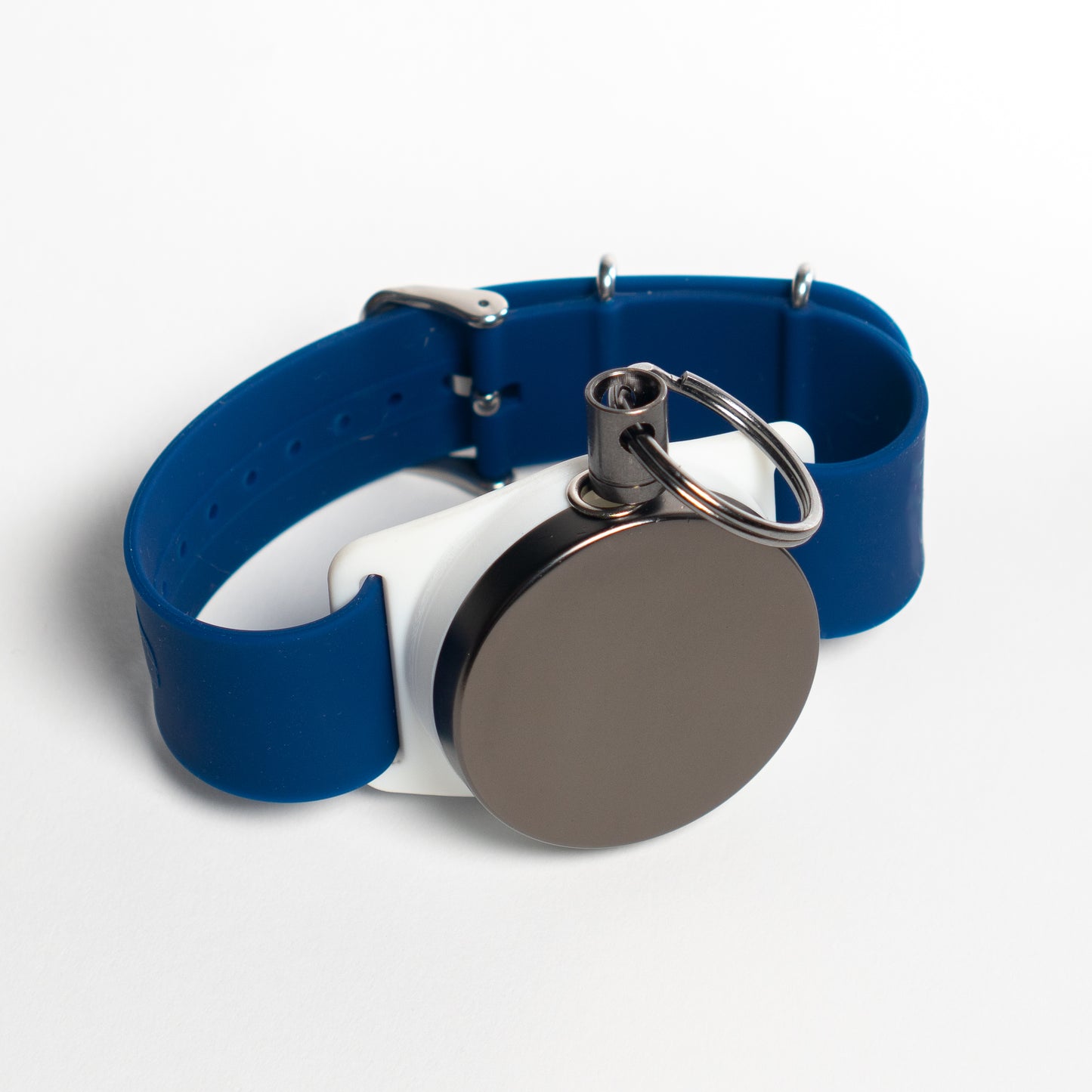 Our Partners & Supporters
Witness the Remarkable Impact On Our Users' Daily Lives.
Felix Gretarsson, the World's (almost) first double arm transplant recipient

Felix set out on a mission to relearn how to ride a bike. Check out our story on how Fiber Xtreme helped him hold his handles bars & ride a bike.

Megan Beth, Stroke Survivor on tiktok

Megan uses her platform on Tiktok to educate those on stroke & living with hemiplegia. She recently opened a bakery, a life long dream of hers!

Manchu Patel, Left side Paralysis

Manchu faced the challenges of left-side paralysis, stemming from childhood polio. Incorporating Fiber into her journey would have been a revolutionary game changer, liberating her from reliance on her family granting independence for essential tasks.
Explore your new grasp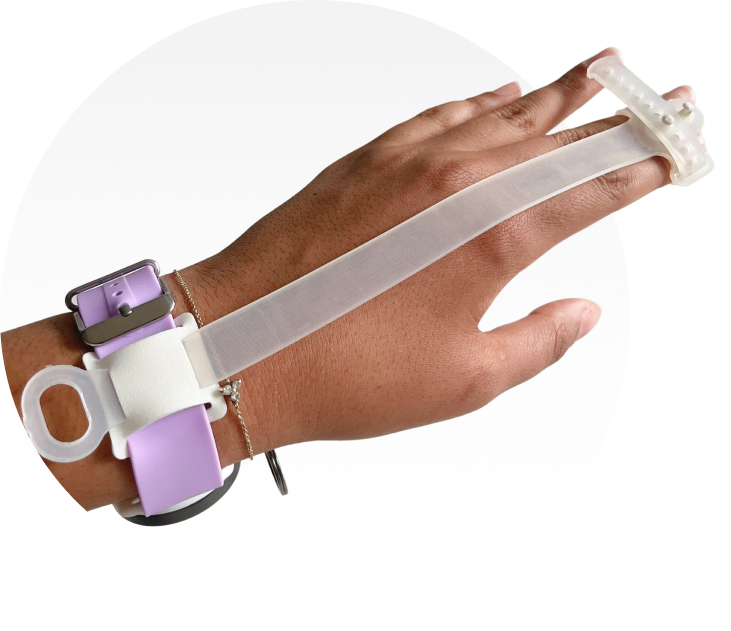 Low profile finger strap for force balancing
Adjustable finger belt with built in finger separator forall-day comfort
Pull loop for easy finger strap length adjustment
Adjustable Silicone Wristband
Amazing Features
Fiber is a truly versatile grasping tool. We made sure to design it with the features that matter to users.
lightweight
one size fits all adults
easy to use
washable & hygienic
no charging or batteries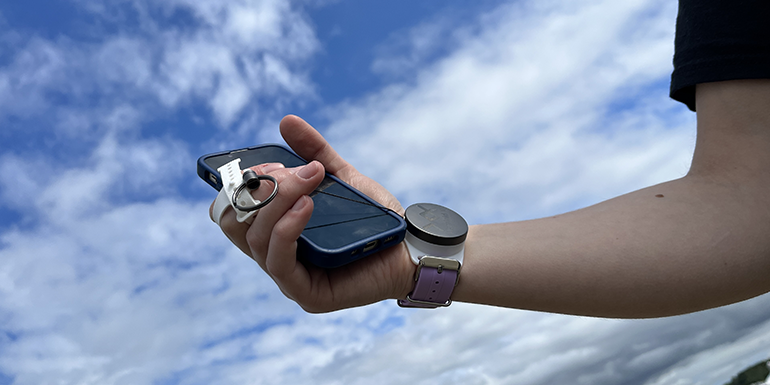 lightweight
Fiber is Sleek, stylish and lightweight. Fiber weighs less than 3 oz. and can be worn all day.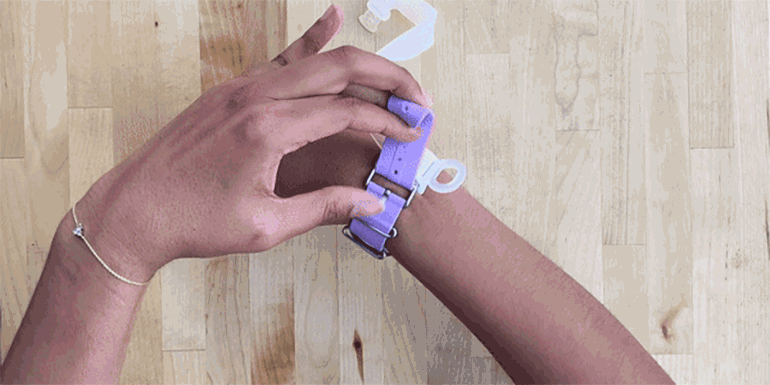 one size fits all adults
Our products are made from skin-safe silicone making it easy to clean after messy tasks like food prep and feeding.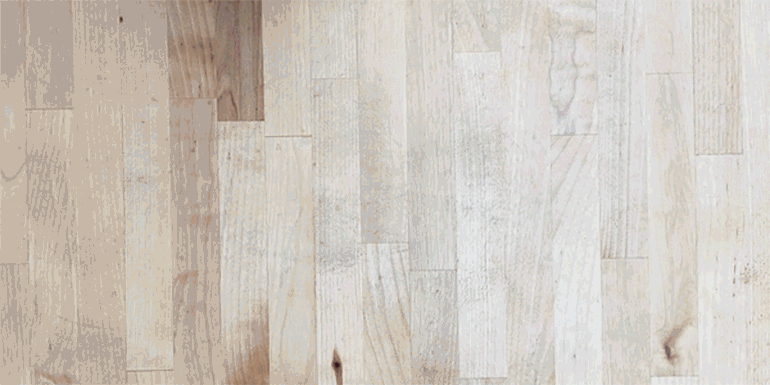 easy to use
Our products have a minimal learning curve, allowing users to quickly grasp items.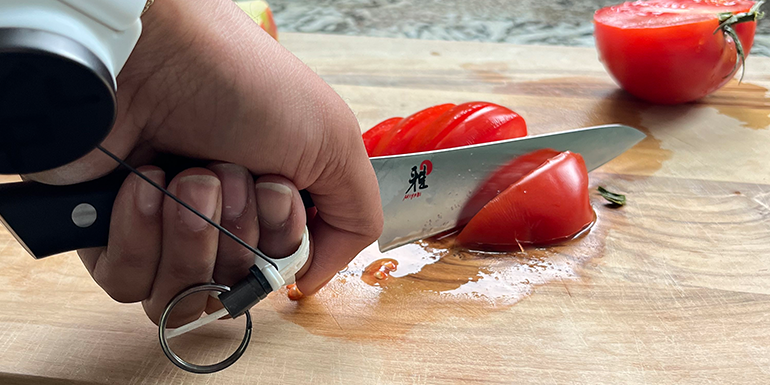 washable & hygienic
Our products are made from skin-safe silicone making it easy to clean after messy tasks like food prep and feeding.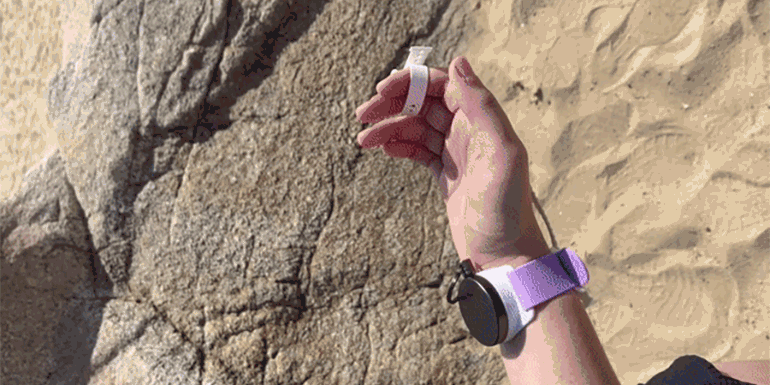 no charging or batteries
Our products don't use electricity, setting them apart from robotic aids that require ongoing power maintenance.
Customer Testimonials
It has been 77 years since I held a glass in my right hand. As a polio survivor, now dealing with post-polio, I have lost most function of my right arm. For many years my thumb was not even able to touch my little finger, but after two tendon transplants, I could assume a grasp. Problem was I had no strength to hold a grasp position. Thanks to Hominid X for creating Fiber and highlighting the needs of those of us who have upper extremity weakness.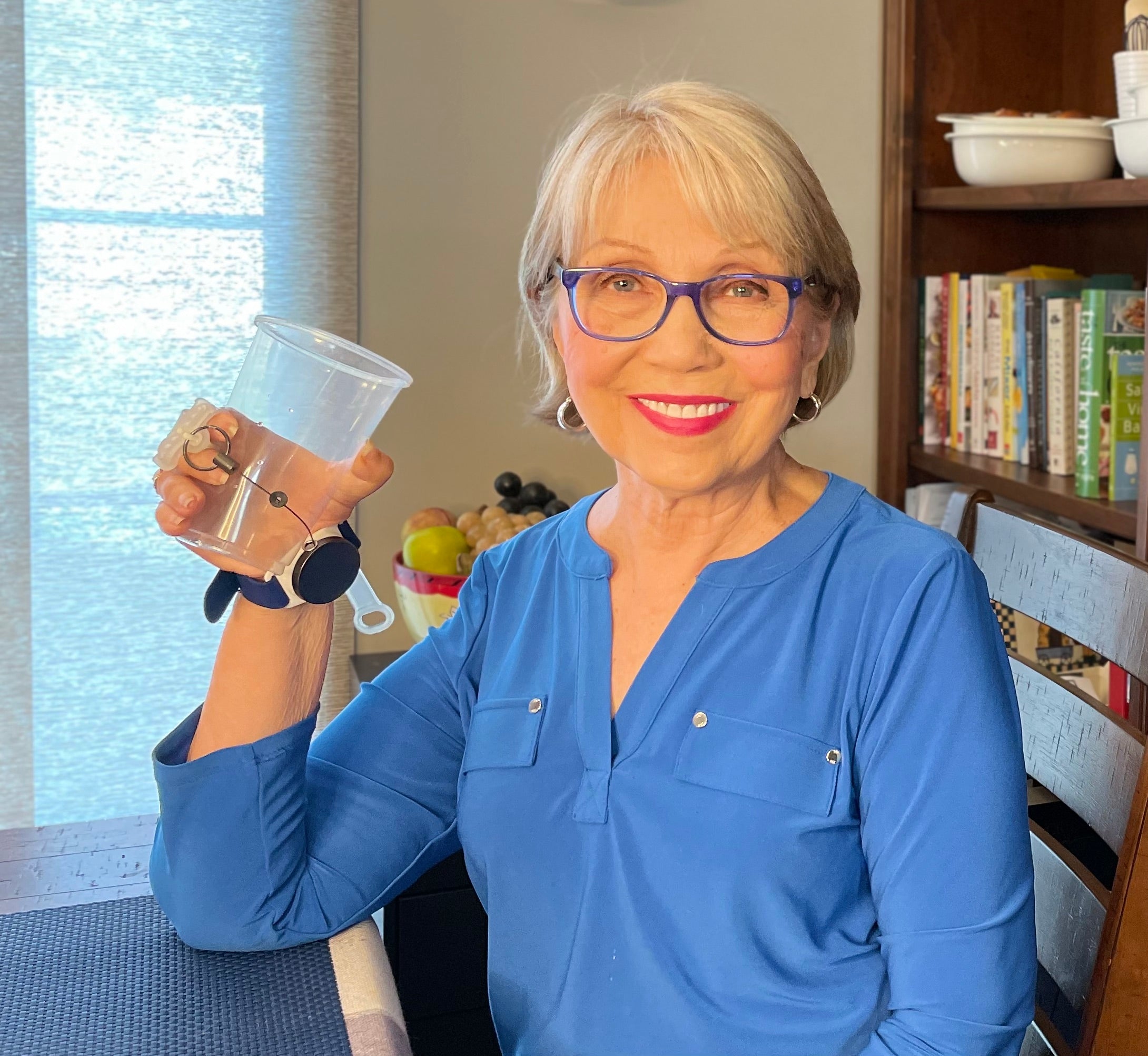 Paulette Bergounous, Fiber User
As a DD nurse, I go to expos to be inspired by the positive impact we can have on people with disabilities, and Fiber by Hominid X was that source for me! I have been excitedly explaining and showing the website to my co-workers, supervisor, the director of PT services and anyone else that will listen.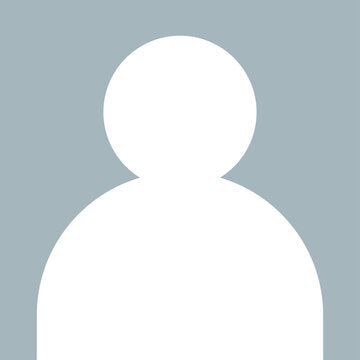 Maria Saladino RN, CDDN
"[Hominid X is] different from any other assistive products I've ever used. I highly recommend them. I think they're going to change people's future that have hand disabilities, they will give you back so much function, and it's really an investment into your future. So I would highly recommend trying it out." - Changing What's Possible: The Disability Innovation Podcast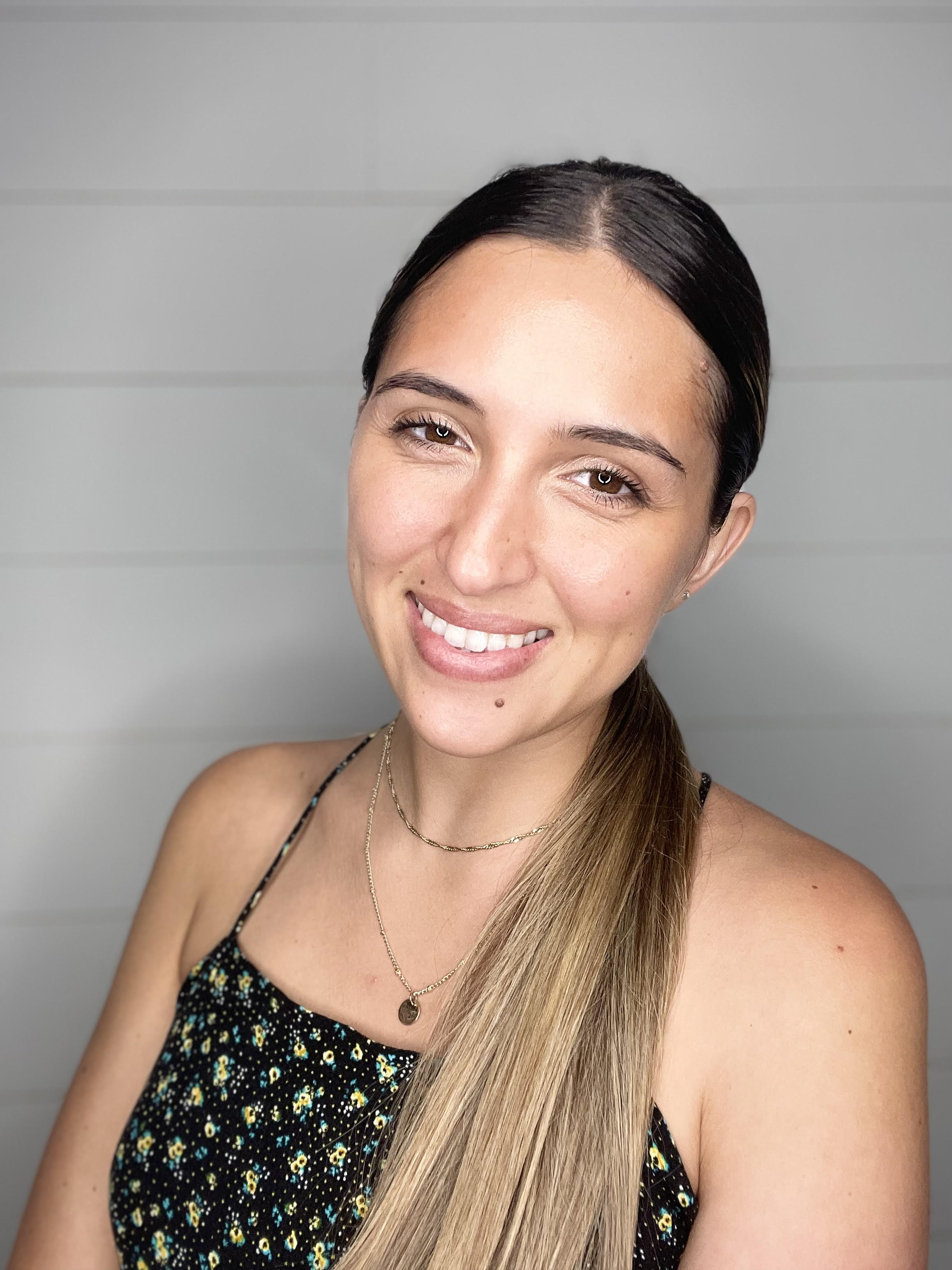 Megan Dloniak, Fiber User
For 25 years I envied people who were able to ride a bike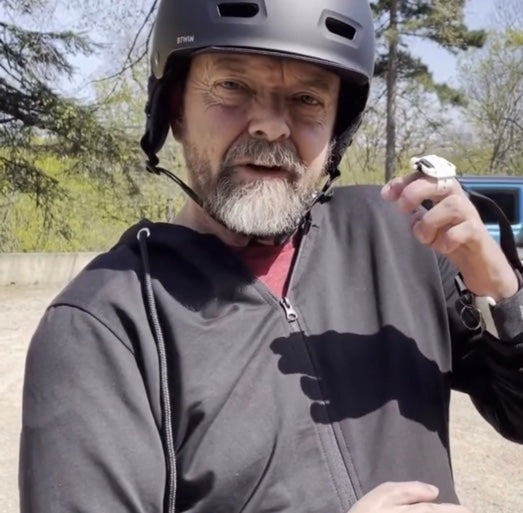 Felix Grétarsson, Fiber User
Frequently Asked Questions
What is Fiber?

A brand new assistive grasping device for people with hand weakness or paralysis. It was invented by Thane Hunt, founder of Hominid X to make holding objects assessable to those who lack function
Who is it for?

This assistive grasping device is for anyone who lacks the strength in at least one hand to grasp and hold objects. The list of typical causes is long, but a few examples are: strokes, brain injury, multiple sclerosis, arthritis, brachial plexus injury, cerebral palsy, orthopedic injury, and spinal cord injury.
How does it work?

Fiber is simple. It straps onto the the wrist and hand. There is a spring-loaded cable that is manually drawn from a small cylinder on the wristband. The end of the cable has ring on it that is clipped onto a small hook that is strapped to the fingertips. When this cable is drawn around an object and released, the spring retracts the cable, drawing the fingers into a strong, safe, and conformal grasp.

It works very well!
What can you hold with Fiber?

Almost anything! Since Fiber creates a conformal grasp, it is OK for the object being held to have an irregular shape. The retracting cable has a generous extra length, meaning that holding something as large as a roll of paper towels is no trouble. Small objects are fine too - pens, forks, cell phones, and cups can be held reliably without fear of dropping.
How much weight can it hold?

Since the excellent frictional properties of the user's own fingers is involved with the grasping action, Fiber can help hold objects such as 1.5 liter bottles of water, large mugs of coffee, and shopping bags. The spring-drawn cable requires about 2 lbs (0.9 kg) to pull. The strength of the grasp is affected by object size and whether it is slippery or not. Most users report success with relatively high-force activities such as using a knife to cut meat (well-done beef may require extra care).
Which size should I purchase?

Fiber is one-size-fits all, courtesy of its fully adjustable design. 
Is there a left-handed version?

Fiber works on the left or right hand, it is symmetric!
Why is this better than a universal cuff?

Universal cuffs use an old (but proven) design to provide very basic holding capability for "utensil" shaped tools such as toothbrushes, pens, and forks. They only hold a narrow range of object sizes, and do not effectively utilize the wearer's fingers. Universal cuffs also often lead to the tools (such as pens) being held at inefficient angles. Fiber solves all of these problems.
I know someone who might need this, how can I be sure?

Consult your physician, and remember that Fiber has a 30 day return policy (you pay return shipping and a small restocking fee) so there is really no risk in trying. Worse case you lose a few dollars, best case you are holding things again!